Get freedom, flexibility and simplicity with White Mobile. We are the perfect combination of the best international rates with great value Pay As You Go local and data rates.
Why White Mobile?
Call, text and use the internet at extremely low rates
Coverage on the UK's largest and fastest network – EE
Calling and data bundle options for even more value
Keep your existing number if you want to – it's easy
Secure, easy and flexible top-up options
Free calls and texts to other White Mobile users
Free voicemail and calls to customer service
Transfer White Mobile credit to over 300 mobile networks around the world
Who's it for?
Anyone who wants a PAYG mobile with the lowest international rates and bundles
Ideal for users who don't want a mobile contract deal
Give to other family members to control costs
Shelly Foss
"I never realised how much I spent on calling my friends on other UK mobile networks – White Mobile has saved me loads!"
Jared P.
"I like that I get the coverage of the EE network but I can call India at great price!"
Keli Bishop
"I bought a bundle and it costs me 1.3p to call Bangladesh Mobiles :-)"
International Mobile Top-up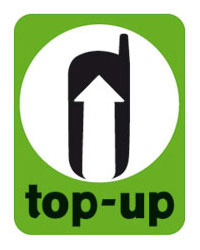 Transfer your White Mobile credit to any phone around the world!
Learn more >
Order your FREE White Mobile SIM
What are you waiting for – order your free White Mobile SIM today!