Refer a Friend and never have to pay for your calls again!
For each friend that you refer that reaches £5 in top-ups we will add £5 credit to your account – start referring your friends NOW!
Here's how:
1. Simply select 'Invite Friends & Earn Credit!' from the menu in the top left of the White Calling app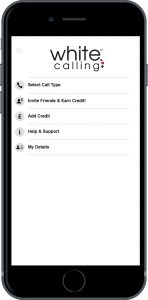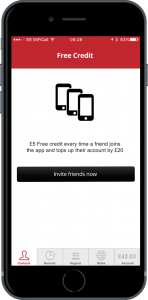 2. Follow the instructions
Note: You can also select the 'Invite & Earn Credit' button on an individual's 'Contact' screen.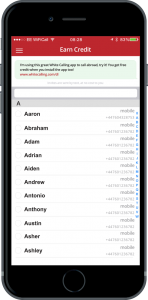 Once your friend that you have referred top ups reach £5, we will add £5 to your account – it's that simple!
You will be notified by text within 24 hours when we add any bonus amounts to your account.
Please note:
The above only applies once per new user and in the event an individual is invited by more than one person, the bonus amount will be allocated to the individual who's invite was used when downloading the app.
There is no limit to the number of people you can invite or the amount you can earn!