White Calling App
The White Calling app is the ideal solution for iOS and Android users looking for reliable, low cost international calling.
White Calling app
Low cost international calls to any phone number in the world with the quality and reliability of a regular call.
Free credit when you download – try us out!
Connect via local number, Wi-Fi or 3G/4G
Invite Friends and earn £5 free credit when they top-up!
Use credit from a White Calling Card on the app
No need to carry two phones or SIM swap
Who's it for?
iPhone and Android Users
No need for the person you are calling to have the app
Local access number great for anyone with monthly inclusive minutes
Wi-Fi is ideal if you are on Pay-As-You-Go, if you have poor mobile network coverage or when you are travelling abroad
Choose 3G/4G option if you don't want to use your operator's call allowance or if you have a large mobile data allowance from your network.
Moses Ade
Excellent app still unrivalled and very effective
Daniyal Butt
I use it to call my girlfriend in America from England and works perfect. Brilliant app.
Filomeno Pereira
Best overseas calling app! Easy features to use. Would recommend it to everyone
International Mobile Top-up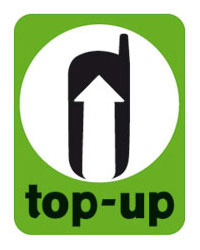 Transfer your White Calling credit to any phone around the world!
Learn more >
Pay-As-You-Go SIM?
Want a PAYG deal with lowest rates to UK mobiles and great international minute deals?
Then check out our White Mobile SIM >