White Calling Card
The UK's most trusted calling card, loved by hundreds of thousands of customers across the country.
White Calling Card
Market leading international rates
No hidden or daily maintenance charges
Unbeatable call quality and reliability
Flexible options to top-up – Visa, MasterCard & PayPal
Available at over 50,000 outlets around the country
Use your calling card credit to top-up friends and family's mobile phones around the world
Who's it for?
People who want the flexibility of a calling card
Anyone that wants to budget their international calls
Ideal if you want to call from a landline or other
phone
Great for family members that want to call abroad
but perhaps don't have a smartphone
Samit P
I use White Calling cards all the time because of the cheap rates and clear line
Rohan V
I've saved my PIN so calling my mum back home is really easy as I just dial the number 🙂
S. Suri
I've tried different calling cards, but I like White so much. And their Customer Service team are helpful.
International Mobile Top-up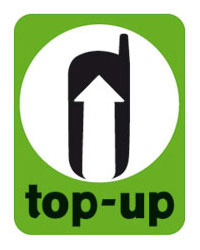 Transfer your White Calling credit to any phone around the world!
Learn more >
World Calling
Use your White Calling credit in over 60 countries and pay the same low rates as you would from UK Learn more >